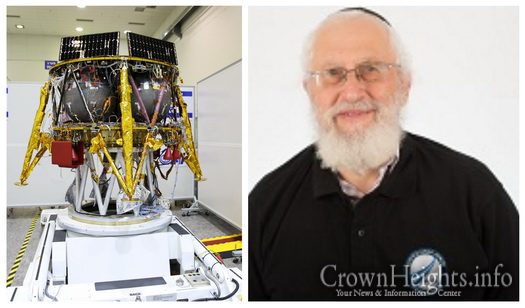 The Chabad connection behind Israels' recent Lunar launch goes back to Soviet times, and trails through a Chabad family. The story ends with a mathematical engineer, who is now guiding the lander as it travels through space on its' 8 week flight.
by CrownHeights.info
Launching a spacecraft to reach the moon is no small feat. Very few countries have managed it as of yet, and Israel is vying to be another.
One of the people behind the launch is Alex Friedman, the son of a Chabad Chossid, who emigrated to Israel from the Soviet Union. His story is no less amazing than that of the lunar launch.
Alex was born in Russia in 1950, and only met his father at age 7, when his father was freed from prison for Jewish activities.
Life for the Friedman's was dangerous. They used to pray in secret, and Alex received a doctors note so as to not have to go to school on shabbos.
Alex was refused access to a physics program in school due to anti-semitism, so he received a degree in mathematics instead.
After receiving exit visas for his family, he settled in Israel in 1970.
Alex graduated with a degree in applied mathematics from Jerusalem Hebrew University, and has more than 35 years experience in satellites design. He has held major position and accomplishments as System Engineering Manger for the AMOS1, AMOS2 and AMOS3 programs.
Now he is the System Engineering Manager for SpaceIL and its mission to the moon.