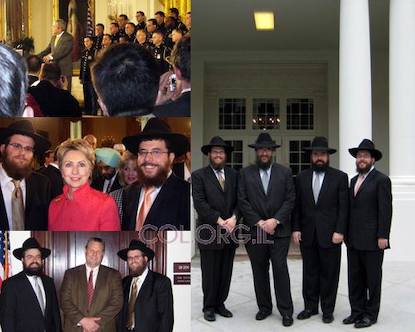 col.org.il
Washington, DC — As in the past, four Chabad shluchim took part in the 'National Day of Prayer' event held on May 3rd in Washington DC. The event was attended by President George W Bush, senior members of his cabinet and representatives from both senate and congress.
More in the Extended Article

The politicians were glad to exchange some words with the Washington Shluchim, Rabbi Levi Shemtov and Rabbi Bentzion Sudak, and with Rabbi Bentzion Geisinsky from Maryland and Rabbi Chaim Sholom Bruk from Montana.
Representatives of Friends of Lubavitch in America took this opportunity to introduce Rabbi Bruk to representatives of his state; Senators Jon Tester, Max Baucus and Congressman Danny Rehberg.