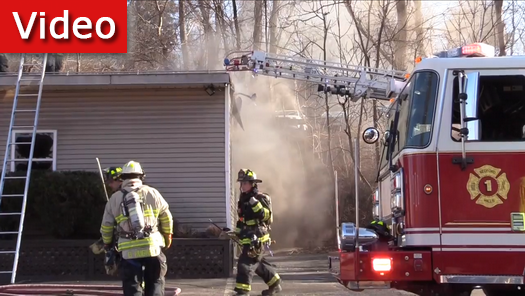 Chabad of Bedford Damaged in Fire
About 75 firefighters battled a blaze inside the Chabad of Bedford Tuesday afternoon, Bedford Hills Fire Chief Alex Dennett said.
Bedford Hills firefighters, along with several other nearby fire departments, responded to the Chabad center on Railroad Avenue shortly after 2pm, and fought the flames for nearly 30 minutes.
The fire damaged about a quarter of the area near the main entrance. The fire chief said that the cause appears to be electrical in nature, but is under investigation.