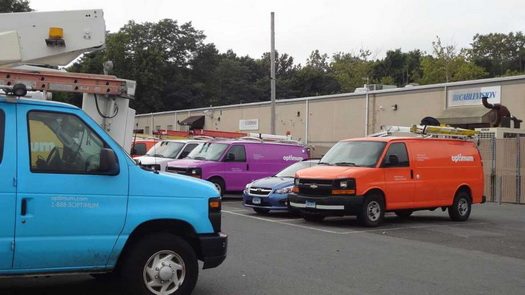 Users of Optimum and Cablevision in Crown Heights were left without access to the internet for most of Wednesday due to a damaged cable. As of 6:37pm, the issue has been resolved.
by crownheights.info
A damaged cable left individuals and stores in Crown Heights that use Optimum or Cablevision, without internet for the majority of the day Wednesday. The outage, which started late Wednesday morning and effected those from Empire Blvd through Eastern Parkway, was reportedly resolved at 6:37pm.
Many stores were unable accept credit cards tgroughout the day, while many other businesses were completely offline, as people were left without access to the internet or VoIP phones.
A call to the optimum hotline had a prerecorded message assuring optimum users that the issue is being dealt with. A  text was also sent earlier on today, promising the issue would be fixed by 3pm, a deadline that passed without change.
Unconfirmed reports state that also affected in the outage is the sprint wireless service.
A text sent out at 6:37pm assured all optimum users that service has been restored in the area.