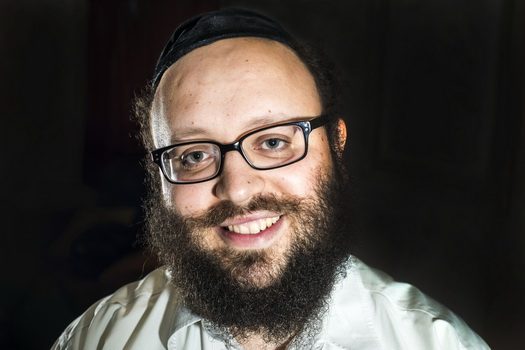 Rabbi Zalman Tiechtel, a Jewish campus leader at KU, was recognized by the Forward newspaper as one of the 50 most influential American Jews in 2018. He was featured for his 13 years of work with Jewish students on the University of Kansas campus. The nomination noted that Tiechtel, together with his wife Nechama, have worked diligently to provide a welcoming atmosphere for Jewish students at KU. He leads educational programs and classes, and has created a foundation of learning and values on campus.
Named alongside personalities such as Nobel Prize winner Arthur Ashkin, Israeli-American actress and producer Natalie Portman, and Salesforce CEO and billionaire Marc Benioff. Each of the individuals listed on the 2018 Forward 50 has had a significant influence on American Jewry.
Tiechtel and his wife Nechama serve as leaders of Jewish life on campus for the University of Kansas through the Rohr Chabad Center. Together they have worked to cultivate a rich environment for Jewish students on the KU campus, providing numerous classes, programs and holiday celebrations for the students.
In addition to providing daily activities and learning opportunities, the Tiechtels worked to make a wide selection of Kosher cuisine available in campus cafeterias. The couple have also dedicated their time to counseling the community during times of tragedy, and implementing programs to help those grieving from the terror attacks that have recently occurred throughout the United States.
Tiechtel was born and raised in the center of the Chabad World Headquarters in Brooklyn, and spent his youth studying in Israel. As part of his rabbinic training, he has led Jewish communities in Russia, France and Germany, as well as across the United States.
"This [recognition] affirms our collective mission to deliver accessible and meaningful Jewish experiences. These many talented people who are part of the success of KU Chabad are all building the Jewish future, together," said Rabbi Tiechtel. "Young people from across the nation choose KU for their education, and the Chabad Center at KU contributes to their journeys as adults and as Jews. Our successes matter to them and to all of the Jewish people!"