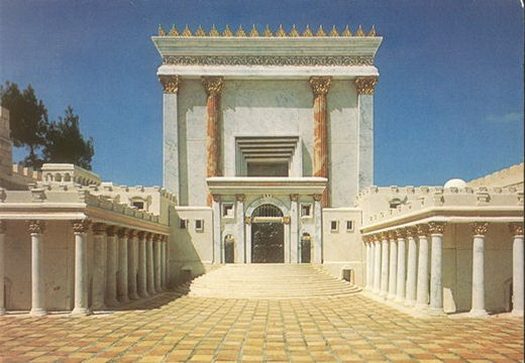 by Rabbi Sholom DovBer Avtzon
Chassidim once asked the Rebbe the Tzemach Tzedek: "What is the purpose of learning Chassidus now, if the level of pnimiyus hatorah that will be revealed when Moshiach comes will be much deeper? So in essence, we are not learning the real thing!"
The Tzemach Tzedek replied with a parable.
Once, an important person visited his friend in a small town. Everyone understood that this visit signified that something big was going to happen. They all wanted to know what it was, but the friend just shrugged his shoulders.
Somehow they found out where their meeting would be taking place. Some of the stood behind the door and others were outside under the window, but they were able to pick up only small fragments of the conversation, which they couldn't put together and get a true insight of what the discussion was about.
However, when the event did happen, those who heard the fragments exclaimed, "Aha! That is what I heard!"
The same thing is with us," continued the Tzemach Tzedek. "When Moshiach comes, we who learn Chassidus will be able to have that euphoric feeling and exclaim, "Aha! That is what we were discussing in the Chassidus that we learnt!"
With that in mind, I decided to post an insight of the Rebbe on last week's parshah, parshas Vayeitzeh, which was brought to my attention by Malka. While the Rebbe told it to her many years ago, to us Anash, it is a new teaching of the Rebbe. May it be a harbinger of the Torah Chadashah Mei'eeti Teitzei, with the coming of Moshiach, may it be speedily in our days.
Last week she wrote to me:
Looking at this week:
Yaakov has a dream but Rashi says it was actually taking place, so what purpose is there in Yaakov getting this revelation/ information through a "dream" rather than a vision (as "Chazon Yeshayahu")?
To clarify my question: Other dreams such as Yossef's or Pharaoh's or the Sar Hamashkim & Sar Haofim are not happening during the dream but are prophetic of future events, but here Yaakov is "dreaming" of what is actually/really happening so why the need to lie down and sleep – could he not see these ascending and descending angels while fully awake (as he later send real angels to Esov or battles with Esov's angel)?
A dream diminishes reality because the person is not fully conscious. Moshe's prophecy was superior to lower forms (as Billam) because it was while he was awake.
(Rebbe once told me that the entire Exile is no more than like a dream as the possuk says "ho'yinu k'cholimin", and the example of comparing it to a dream is specific: just as by a dream, Chazal tell us that dreams are dependent on how they are interpreted, so also all events of Golus are dependent on how we interpret them into our lives and what we make out of them in serving Hashem).
I answered whatever I answered. However, my reply didn't explain why when Yaakov met the angels at the end of Parshas Vayeitzei it was not in a dream. Furthermore, it didn't address a bigger question —why in both instances the angels greeted Yaakov before he reached the border (see below for a greater elaboration of this question).
The following was her response.
Here is explanation I was told by the Rebbe:
Yaakov was still in Eretz Yisroel at Bais El (which is distant from the border) when he saw the angels of Chutz L'Aretz coming to greet him (and angels of Eretz Yisroel ascending).
(Likewise, upon his return at Machanoyim which is still a distance from the border of Eretz Yisroel he is already greeted by the angels of Eretz Yisroel).
Shouldn't the angels of Chutz L'Aretz greet him when he enters Chutz L'Aretz [and not earlier]?
[The answer is]
A person is where his mindset is. Yaakov was going to Chutz L'Aretz – already in Bais El the angels of Eretz Yisroel ascended and he was with angels of Chutz L'Aretz because his focus and mindset was on Chutz L'Aretz.
A Jew in Chutz L'Aretz is a Jew in golus (exile). And golus is a dream. [See above what dream means].
Upon his return, Yaakov's mindset was on Eretz Yisroel. Already in Machanoyim he was greeted by angels of Eretz Yisroel because his mindset was on Eretz Yisroel. This wasn't a dream because a Jew's reality is to be in Eretz Yisroel in a state of geulah.
Golus is presented as a dream. Geulah is a state of awakening.
This is what she heard from the Rebbe.
Now obviously the Rebbe said this in response to a question of hers and did not stop just to share an insight on the parsha. So when I sent it to her to review for accuracy, she explained:
I remember he elaborated a bit on the above-mentioned point, as a personal lesson and message to me (because I had often raised the question of why Hashem did what He did to me and to all of us that suffer so much in golus – we are His children and He loves us, is that how a Father treats the children He loves?! And why He hasn't yet kept His promise to bring Moshiach – even I, "an Angry and Rebellious Daughter of Hashem" who ran and settled in a town where there are no other Jews nearby, keep my promise of keeping kashrus and Shabbos, [and all inter-related mitzvos, as the Rebbe connected them to me], so why does He delay in keeping His?!):
The essence of the Rebbe's reply to me was: "A Jew in Chutz L'Aretz is a Jew in golus. And golus is a dream. [See above what dream means]."
I am not sure of exact wording or expressions the Rebbe used, but this is what I took of what he said:
In golus, as in a dream, a person can experience things that don`t make sense. A dream can be frightening. In a dream things can take place that defy logic. The dreamer can occupy himself with illogical pursuits and desire things that harm him, because the dream creates a false reality for the person and pulls him into this false world of dreams and golus. Just as we cannot question the "logic" of our dreams: "why did this happen?" or even, "why did I do that?", so also we cannot question the dream of the golus. When the geulah (redemption) arrives, when we are awake, we will then say, "Aha, so that's why it happened! Because we were dreaming, we acted foolish and pursued harmful things because our mind was not functioning properly as it does when awake".
Again, not sure of exact words but that was the message I took.
Malka
I [Sholom Avtzon] would like to add that the Rebbe discussed this topic in Cheshvan 5721 (printed in Toras Menachem vol. 19, pp. 188-189). There, he explained that when Yaakov (and subsequently every Jew) was on the way toward fulfilling his mission, it wasn't a certainty that he would succeed, so it was like a dream. It was unclear if and to what extent he will succeed.
However, when Yaakov returned with all of his children being righteous, that demonstrated that he had indeed succeeded in his mission. Then, Hashem revealed Himself to him openly and not merely in a dream.
However, as we all know, on many topics the Rebbe gave various insights, and we are indeed fortunate to receive another teaching and directive of the Rebbe in these final moments of golus. Let us bring the Aleph into the Hebrew word Golah, and transform it into Geulah.
May we all be inscribed and sealed this Tuesday, Yud Tes Kislev (which is called in Lubavitch Chag Hachagim and Rosh Hashanah L'Chassidus), for a good year in the study of Chassidus and the paths of Chassidus.
As a personal note, I am well aware of the feeling that this series deserves to be recorded by "My Encounter" and I personally agree with that. However, Malka has her reasons why she chose this venue, and I am thankful for the trust and the zechus to be the conduit for her to publicize a part of the greatness of the Rebbe. It has indeed inspired thousands of Jews throughout the world.
That being said, it is possible that others too have been told insights in their brief encounter with the Rebbe and have their reasons not to go public on video etc. Perhaps you feel that it was just a simple question and answer. But that insight can be so meaningful to so many others and therefore please share it with us. I offer to you, please consider contacting me, and if you desire, I will honor your request of anonymity. Thank you.
L'zchus Chaim Schneur Zalman ben Miriam and Shmuel Yaakov ben Sarah L'refuah shleima bikorov.
Rabbi Avtzon is a veteran mechanech who has written many books on the Rebbeim and their chassidim. His latest book on Reb Binyomin Kletzker is in need of sponsorships. He is available to farbreng in your community and can be contacted at avtzonbooks@gmail.com