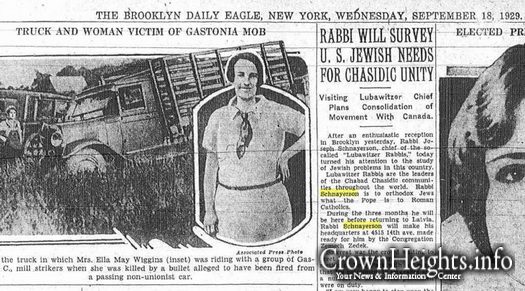 A newspaper article from the Brooklyn Daily Eagle, printed in 1929, has been unearthed that speaks about the Frierdicker Rebbes visit to America.
by crownheights.info
A reader of Crownheights.info has found an interesting news article dated September 18th, 1929.
In the article, it addresses the visit of the Frierdicker Rebbe to America. Mentioned in the article are both the Freirdicker Rebbe, and his son in law, Rabbi Gurary. It discussed the reception the Freirdicker Rebbe received, as well as the great crowds that welcomed him.