A historic Farbrengen video has been released for the very first time by JEM this week. On Chof Av 5732-1972, the Rebbe held a Farbrengen marking the Yahrzeit of his father, Rabbi Levi Yitzchak Schneerson. The Farbrengen coincided with several significant events at the time.
Some three weeks before the Farbrengen, the Knesset held a historic vote on the issue of "Who Is a Jew," after two years of raging controversy.
The government, lead by Prime Minister Golda Meir, opposed the proposed amendment to the law, which would add the requirement for Halachic conversions to the Law of Return, and the National Religious Party, in a very controversial move, abstained from the vote as well.
When one MK from that party, Dr. Avner Shaki, voted in favor of the amendment, he was immediately fired from government.
During this Farbrengen, the Rebbe speaks at length about the issue, revealing stories from the behind-the-scenes dealings, challenging all those who opposed the amendment, and calling for continued work to fix the law.
The video is five hours long, with many sichos covering topics on Nigleh, Chassidus and Kabbalah. A total of five sichos were later edited by the Rebbe and published in Lekutei Sichos.
Yeshivos, camps and communities, in conjunction with the Vaad Hatmimim, have already begun viewings of segments of the Fabrengen, which will continue until 20 Av later this month. Booklets with the Farbrengen's transcript have been prepared by the Vaad, and Hebrew Hanachos are being published in weekly segments by Vaad Hanachos B'lahak.
The DVD was already shipped to the subscribers of the Farbrengen Club.
To order the disc, click here.
To read the first segment of the farbrengen from Lahak, click here.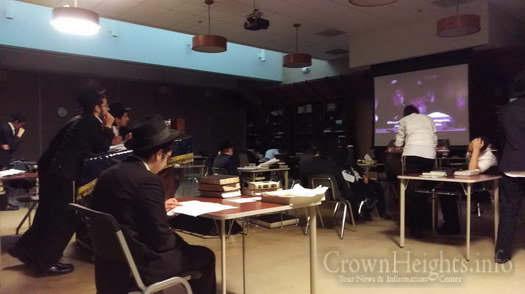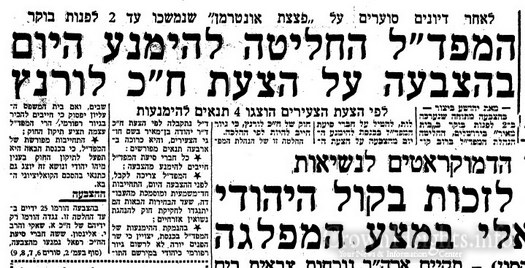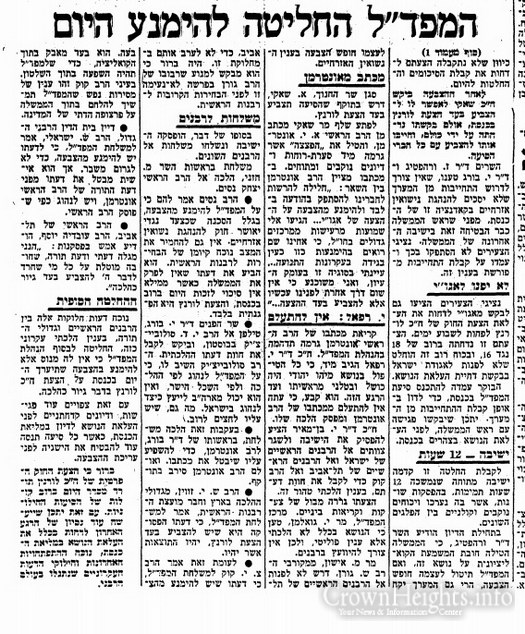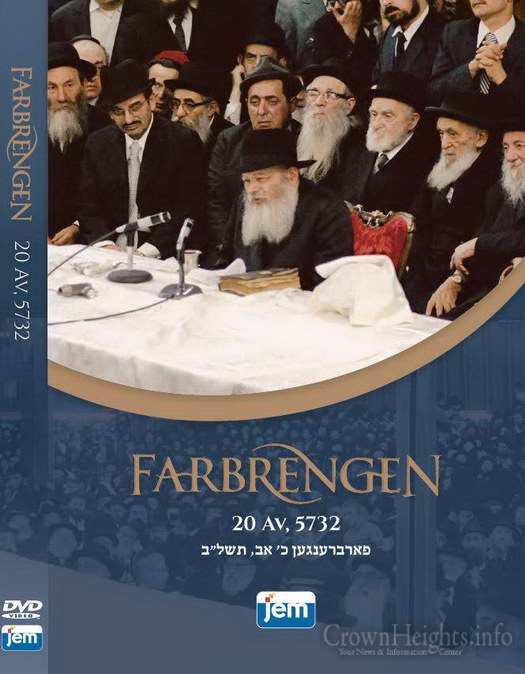 Synopsis of Farbrengen opt