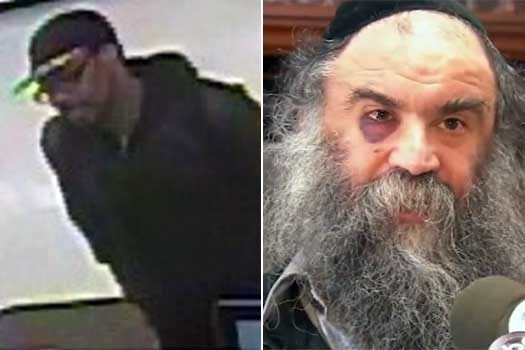 BREAKING NEWS: Detectives have taken a "suspect" into custody in connection to the hate fueled beating of Jewish man as he was walking home from Shul on Shabbos afternoon.
by CrownHeights.info
Just one week after the vicious and violent beating of 50-year-old Rabbi Menachem Moskowitz, police have reportedly taken a man into custody as a "suspect" wanted in connection with the assault.
Sources tell CrownHeights.info that the 39-yea-old suspect was picked up by detectives from the Hate Crimes Task Force on Friday morning in a Brooklyn court, where he was attending an unrelated court matter, and is being questioned. Sources further said that police identified this suspect earlier this week and that he has multiple addresses around the city.
Moskowitz was walking along Rutland Road near Schenectady Avenue following Sabbath prayers at the synagogue in nearby Kingsbrook Jewish Medical Center when he encountered his assailant, whom he greeted by saying hello, or good afternoon.
The man immediately went berserk, shouting at Moskowitz "you stole all my money" and "you stole my mortgage and I need to kill you." When attempting to walk away, the man chased Moskowitz down and caught up to him nearly a block later and began beating him and choking him.
"He put me in a choke-hold and I started to feel dizzy, I felt my air going out, I started saying Shema, I thought I was going to die," Moskowitz told CrownHeights.info following the attack.
He was taken by Hatzalah to nearby Kings County Hospital where he was treated for multiple bruises and a broken rib.
Police immediately opened a hate crimes investigation and released photos and videos of the suspect.
This is a developing story that will be updated as soon as more information becomes available.