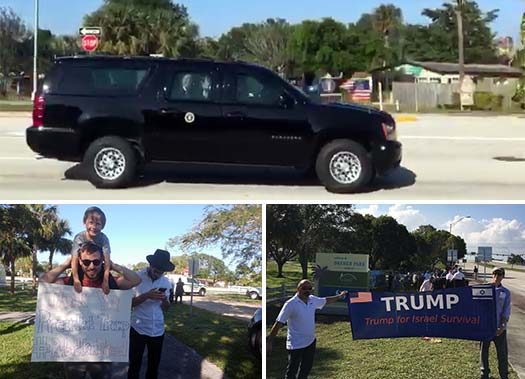 VIDEO: Trump Waves to Supporters Thanking Him
Dozens of Jews and supporters lined up with signs and bullhorns praising and thanking President Donald Trump, as he was set to pass by on his way to the Mar-A-Lago resort. As the president passed the motorcade slowed and he enthusiastically waved to the crowd.
"It was amazing, his face was pressed up to the window and he was waving to us," one of the attendees told CrownHeights.info. "[President Trump] knew exactly why we were there and what it was about."
Yesterday, Sholom Mordechai Rubashkin was released following the president's commuting his 27 year sentence for financial fraud.
The event was live streamed by CrownHeights.info on our Facebook page.