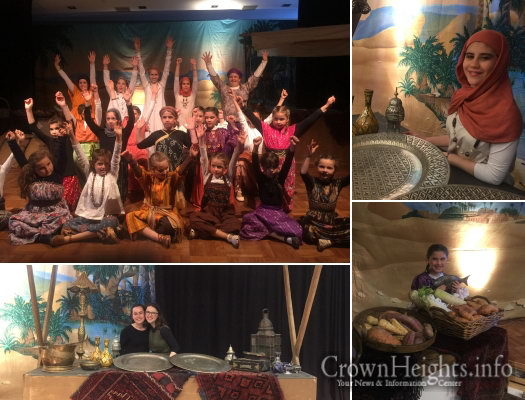 The Yeshiva College Girls School of Sydney, Australia, presented "In The Merit" — a musical  of the Righteous Women in Egypt . A sold out crowd attended the matinee performance.
The musical production, which used only Chassidish Nigunim, tells the story of the women in Egypt just before the exodus. It follows Shifra and Puah as they support their community, encourage everyone to have their tambourines ready, and lead their friends in celebratory dance.
Everyone left uplifted and inspired, with a tambourine to have ready for when we can all join in celebratory dance with the revelation of Moshiach.
"This is a significant achievement for a small school, and we are very proud of our staff and students," Rabbi Dovid Slavin told CrownHeights.info. "This is when being a small school also has an advantage – we were able to give every single girl a part to play," he said.