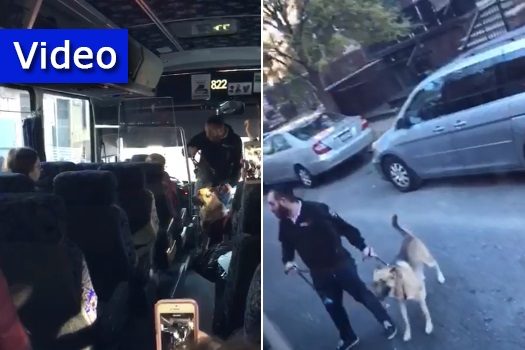 Parents of Bais Rivkah High School students were outraged after learning that a drug-sniffing dog had been brought on to the coach bus taking the students to their annual Shabbaton in the Catskills.
Following last year's Shabbaton, a number of students were reportedly expelled from the school for brining controlled substances with them on the trip.
Prior to this year's Shabbaton, a Whatsapp message had been circulating among the students saying that drugs, alcohol or cigarettes would not be tolerated, and that a drug-sniffing dog would be brought on the bus before the trip (see message below).
This Whatsapp message prompted a strong response from the school's director, Mrs. Teichtel, who said that the message did not come from anyone in the school's faculty (audio below).
Nevertheless, when the bus prepared to depart today, an armed security guard came onto the bus with a drug-sniffing dog, warning the students not to try to pet it as "he might bite," and walked through the aisle to the back of the bus, prompting outrage from students and their parents.