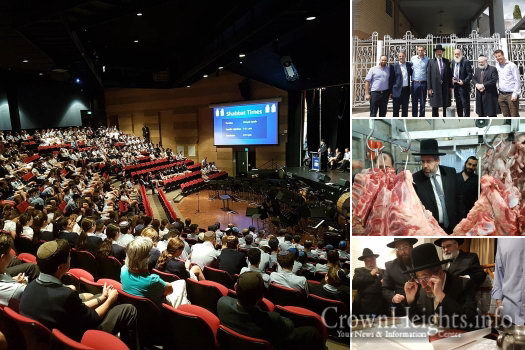 Sydney had the great honor of hosting the Chief Rabbi of Israel, Rabbi Dovid Lau, who was invited by the Sydney Beth Din to enhance and encourage Australian Jewry to continue in the footsteps of their fathers to stay strong and to flourish in Torah and Mitzvos.
Rabbi Lau attended schools, Shuls and met with the heads of the community, amongst other important engagements.
Rabbi Lau will continue on to Melbourne for a few days, and will visit various communities, shuls and schools.