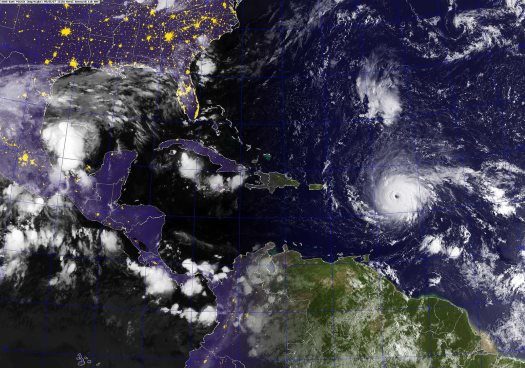 Merkos L'inyonei Chinuch, in conjunction with the Shluchim of Florida, has launched an emergency campaign for the victims of Hurricane Irma. The hurricane left a path of destruction in the Caribbean and is now doing the same in Florida.
Shluchim around the world are encouraging their supporters and community members to be partners with Chabad's emergency relief efforts in the region. A vaad of Shluchim has been established to administer the fund. They include Florida Rabbis Benji Korf, Yossi Biston,Yitzchok Minkowitz, Schneur Oirechman, Chaim Lipskar, Berel Goldman, Yankie Denburg, Yoel Gancz and Yaakov Zucker. Joining them is Rabbis Dovid Eliezrie, of California and Mendel Sharfstein, of Lubavitch World Headquarters.
This campaign comes in the wake of a similar fundraising effort that raised over $675,000 to benefit victims of Hurricane Harvey. Those funds enabled Chabad of Texas to mount a major relief effort that helped thousands of people. As one of the leaders of the Jewish Family Service in Houston told a conference call of national Jewish leaders last week, "Chabad is the first responder on the ground."
Donations toward hurricane relief efforts in Florida and other regional impacted areas can be made at JewishHurricaneRelief.com.