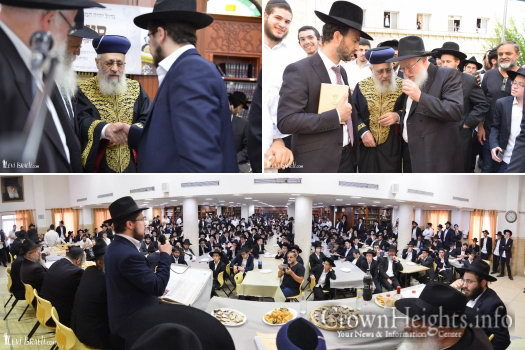 The Chief Sephardic Rabbi of Israel, Rabbi Yitzchak Yosef, recently visited the Chabad Yeshiva Ketana in Kiryat Gat, Israel, to congratulate student Yosef Yitzchak Hanunu on completing the entire Shas.
A grand welcome ceremony greeted the chief rabbi, who addressed the gathering, along with the student and his proud Rosh Yeshiva, Chief Rabbi of Kiryat Gat Rabbi Moshe Havlin.
The words of Torah were followed by a festive Seudas Mitzvah.