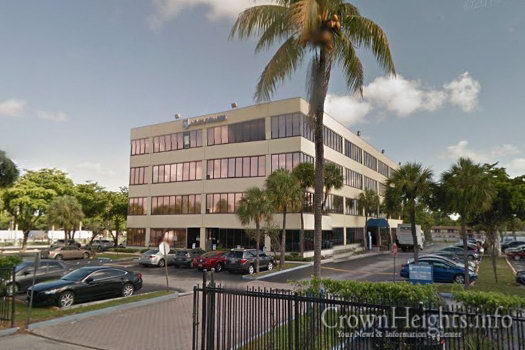 The new building
CrownHeights.info has learned that Lubavitch Educational Center, the flagship school for the Chabad community in South Florida popularly known as L.E.C., has purchased a four-story, 48,681-square-foot building less than a mile away from its current location near North Miami Beach. The institution paid $5.1 million for the property.
The building is located at 1525 Northwest 167th Street in Miami Gardens, a city which is adjacent to North Miami Beach, where the bulk of Miami's Lubavitch community lives.
The building was purchased from an affiliate of Accesso Partners, a private real estate investment trust based in Hallandale Beach, though the sale has not yet cleared records. The price breaks down to $105 per square foot.
L.E.C. will use the building as an extension of its school, a source said.