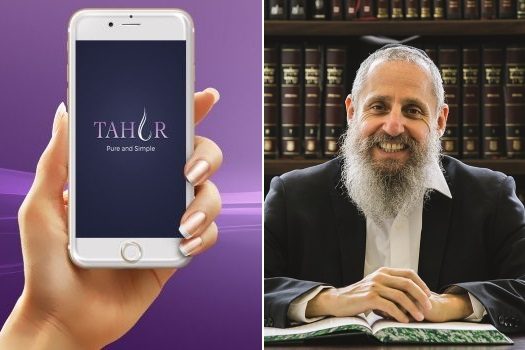 Chabad Rabbi Pulls Endorsement from 'Tahor' App
Rabbi Fishel Jacobs, the sole Chabad Rabbi who lent his endorsement to the 'Tahor' App, designed to allow women to privately submit Bedikah inquiries via photo, has apparently rescinded his support, as his name was unceremoniously removed from the website's 'Our Rabbis' section. This development comes after four prominent Chabad rabbis have come out publically against the app.
The app, created by Zisa and Yitz Levin of Miami, allows women to submit Bedikah questions to rabbis by taking a photo of the stain and submitting it, bringing privacy and anonymity to what was previously an uncomfortable affair for some women.
The first Chabad rabbi to publically come out against the app was Rabbi Sholom Dovber Shuchat, who took issue with the app's limited technological ability to discern between different shades of color under different types of lighting. The creators of the app responded to his criticism here.
In the 24 hours since the app's release, an additional three prominent Chabad rabbonim have come out in opposition to the use of the app: Rabbi Yekusiel Farkash of Jerusalem, Israel, author of Taharah K'halacha; Rabbi Pesach Schmerling of Far Rockaway, NY; and Rabbi Gedalia Oberlander of Cong. Heichal Menachem of Monsey, NY.
By this morning, the sole Chabad Rabbi to be listed on Tahor's website, Rabbi Fishel Jacobs, was removed as an endorser. Neither he nor the creators of Tahor have made any public statement explaining his removal. The remaining two rabbis, Rabbi K. Auman and Rabbi E. Davis, belong to the mainstream/modern orthodox Young Israel movement.
Below are the public statements of Rabbis Farkash, Schmerling and Oberlander. (Rabbi Shuchat's letter can be read here.)
Click on images below to enlarge