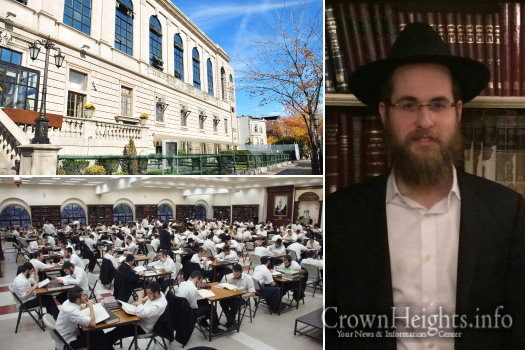 Oholei Torah's Board of Directors have announced that a new division of the Beis Medrash will be opening for the upcoming year.  The focus is to better accommodate and give personalized attention to the younger talmidim of Shiur alef and beis.
Shiur gimmel and daled will continue under the current hanhola and both divisions will continue in the Raitport Beis Medrash on the Eastern Parkway campus.
As it has been successfully proven in the elementary department which now boasts four divisions, each with a menahel and a vice principal. The Beis Medrash will now have two departments – one for Shiur aleph and beis, and the second for Shiur gimmel and daled
This is in response to the tremendous growth of the amount of talmidim, and the need to give each talmid individualized attention. It will allow the roshei yeshiva and mashpi'im to be able to connect and foster an atmosphere of limud Torah and chassidishekit.
Rabbi Nison Deitsch, himself an Oholei Torah alumni, will be appointed as menahel and will oversee the new division. Rabbi Deitsch brings with him years of experience with Oholei Torah talmidim, recently being a maggid shiur in Yeshiva Kayitz Kingston where he got to know and better understand the young bochurim, as well as being a shliach in the Oholei Torah mesivta.
"This is another breakthrough in our mosad as we are consistently growing and re-evaluating the needs and demands of the current situation" said Rabbi Joseph Rosenfeld, Executive Director, on behalf of the board. "Our goal is to give the utmost to our talmidim, to nurture these young bochrim as they enter their years in beis medrash"
For further information, please contact Rabbi Deitsch at rndeitsch@oholeitorah.com – or to register – you can go to www.tsot.edu or call 718-363- 2034.