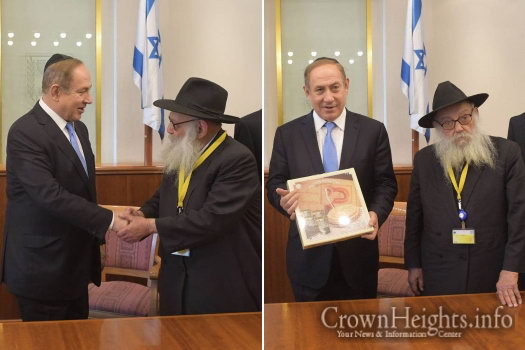 Israeli Prime Minister Benjamin Netanyahu was visited today by a delegation of Chabad Chassidim, led by the Lubavitcher Rebbe's personal secretary Rabbi Leibel Groner.
The delegation gave the Israeli leader a box of Shmura Matzah, baked in Kfar Chabad, and delivered well wishes for Passover to him and his family on behalf of the Chabad community.
The Prime Minister thanked the group for the gift, reiterated his admiration of the Rebbe and the vital work of Chabad, and returned Passover well wishes to the entire Chabad community in Israel and around the world.