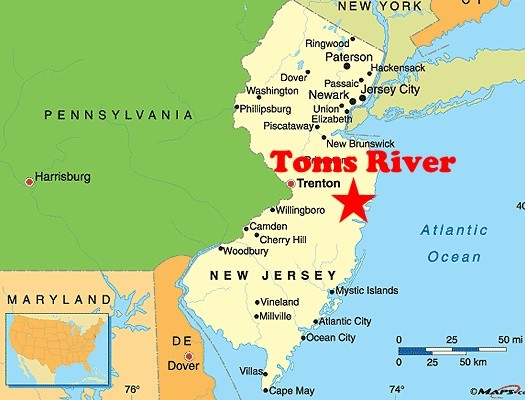 The federal civil rights lawsuit filed against the township of Toms River, NJ, by Rabbi Moshe Gourarie and the Chabad Jewish Center is headed for mediation. The lawsuit, filed in March, charges that anti-Semitic hostility and local opposition to neighboring Lakewood's ultra-Orthodox Jewish population are the reasons why the Chabad Jewish Center has been told it needs a zoning variance to operate as a house of worship.
from the Asbury Park Press:
Retired U.S. Magistrate Judge Joel Rosen has been appointed as a mediator in the case, with the first mediation session scheduled for April 5, according to court documents.
The Chabad Jewish Center and Gourarie filed the lawsuit against the township and the Board of Adjustment, claiming the Chabad has become the target of community opposition to the ultra-Orthodox Jewish population in Toms River.