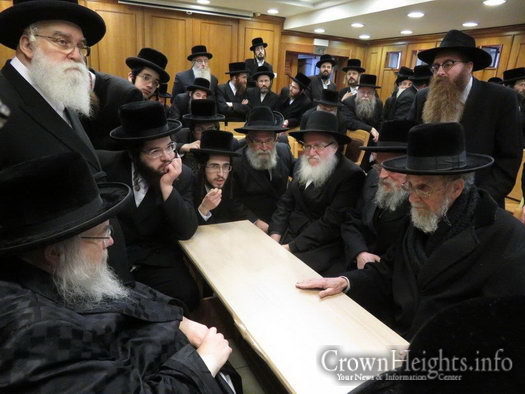 Photo: JDN
Chabad Delegation is Menachem Avel Belzer Rebbe
A delegation of Chabad Rabbonim in Eretz Yisroel arrived at the home of the Belzer Rebbe, Rabbi Yissachar Dov Rokeach, to offer condolences to him after the passing of his mother, Mrs. Miriam Glick, the Bilgoray Rebbetzin, OBM.
Among those in the delegation was Rabbi Moshe Yehuda Leib Landau, Chief Rabbi of Bnei Brak, Rabbi Moshe Havlin, Chief Rabbi of Kiryat Gat, and Rabbi Yochanan Gurary, Chief Rabbi of Holon.
The Belzer Rebbe thanked the Rabbonim for their warm wishes, and blessed them to continue their holy work with continued success.