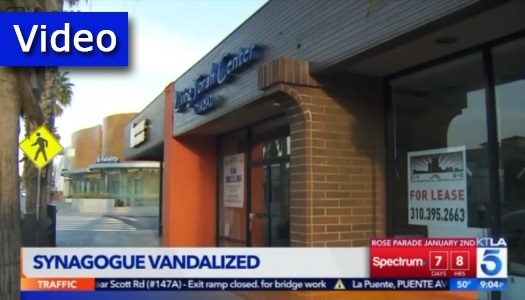 A Chabad center in S. Monica, California, was found vandalized with feces on Sunday, the first day of Chanukah.
The incident happened overnight at the Living Torah Center, which is directed by Rabbi Boruch Rabinowitz.
According to Breitbart.com, Congregants arriving for prayers on Sunday morning at the Living Torah Center were shocked by the vandalism, which one of the rabbis cleaned as best he could before services.
S. Monica police said they responded to a vandalism report at the location, but the incident was not considered a hate crime because no written threat was found.
The attack on the synagogue was the second antisemitic incident there in recent weeks. In November, a black man burst into services, gave the Hitler salute, shouted "Heil Hitler," and made a machine-gun motion with his hands before fleeing on foot.