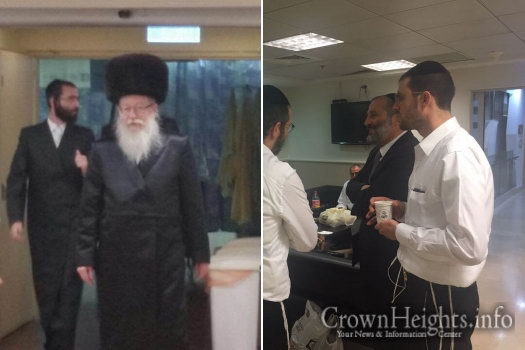 Israeli Health Minister Rabbi Yaakov Litzman arrived at the Tel Hashomer Hospital in Tel Aviv to pay a visit to Rabbi Mendel Deutsch, a Chabad activist who was brutally beaten in Ukraine after Rosh Hashanah.
Another visit was paid by Shas leader MK Aryeh Deri, who is a friend of the family.
The victim's condition, though stable, is still very serious, and he remains in a coma. The public is asked to continue saying Tehillim on his behalf: Menachem Mendel Mordechai ben Miriam.
CrownHeights.info reported last night that four suspects were arrested by Ukrainian police in connection with the incident.