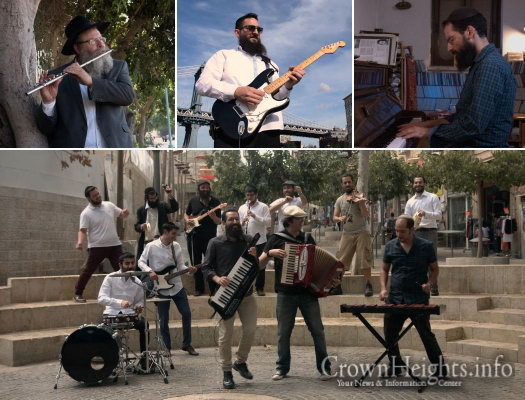 Song Celebrates Life of Yossi Piamenta on 1st Yahrtzeit
Israeli musician Achiya Asher Cohen Alloro recently came out with his first single, "Yoseph's Tune." The piece was composed by Achiya in memory of the musician and guitarist Yossi Piamenta. The day after Piamenta's funeral, Achiya sat down by the piano remembering Yoseph , when  his feelings transformed into a melody. This piece was released exactly one year after Piamenta's passing, on 8 Elul.
The relationship between Achiya and Yossi began when Achiya was a child. Yoseph and Achiya's father- Ariel Cohen Alloro keyboardist, were roommates, and often played together. After the army they moved to New York and performed together with the "Piamenta" band. Later when Yoseph came to Israel an instant chemistry began between Achiya and Piamenta , and Achiya began to join him on stage as a pianist in his major performances in which among others  hosted the guitarist Isaac Klepter (Kaveret) , Efraim Shamir, and others.
Yoseph passed away from Lung cancer at the age of 64 on 8 Elul, 08/23/15.
"This is a happy melody influenced by Yossi Piamenta, Chabad melodies, jazz, rock and Israeli music I grew up on," says Achiya.  "There is a chorus which joins the song, very much like the way they sing in Chabad yards.
Yossi's family also took part in the single track. His brother, Avi Piamenta, plays the flute, and his nephew, Yoni Lorber, the electric guitar.
Click here to download the song.