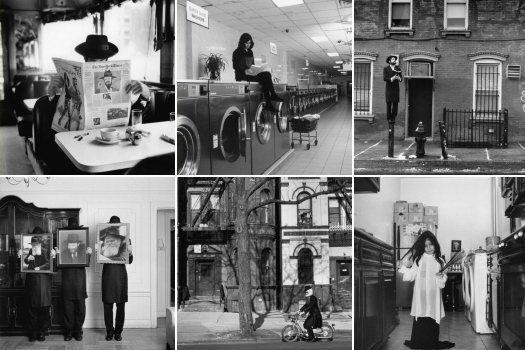 Photographer Trains Wry Eye on Brooklyn's Lubavitchers
In a bid to combat 'fashionable' anti-Semitism in France, photographer Sacha Goldberger created and captured humorous scenes of daily life as a Chasidic Jew in Crown Heights, while educating the viewers about Jews and Judaism.
From The Times of Israel:
A series of highly unusual photographs was recently on display at the town hall of Paris's 4th arrondissement. The exhibit depicts Hasidic Jews — but not like we've ever seen them before.
This was precisely French photographer Sacha Goldberger's intention with the images, which he titled, "The 770: Lubavitchs of Brooklyn," referencing the Chabad-Lubavitch world headquarters at 770 Eastern Parkway in Crown Heights, Brooklyn.
Many professional photographers have staked themselves out on the streets of Brooklyn, surreptitiously capturing moments in the lives of Hasidic Jews are they go about their daily lives. On occasion for documentary purposes, some have even gained rare access into the homes and synagogues of the community.
Goldberger has uniquely partnered with Chabad-Lubavitch Jews themselves to produced stylized, ironic and self-deprecatingly humorous images that serve to both amuse and educate.
Click here to continue reading at The Times of Israel.