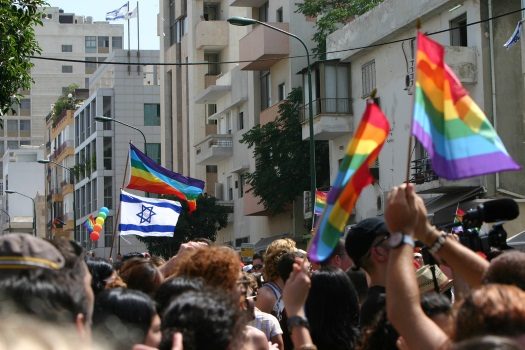 A Lubavitcher Bochur returning from an afternoon of Mivtzoim was verbally attacked, threatened and harassed by attendees of the annual LGBT pride parade in Tel Aviv last Friday.
The young man, who only revealed his first name as Itzik, told Israeli media that he had just finished visiting several business establishments in Tel Aviv to put on Tefilin with the Jewish men, as he does every Friday, and was waiting at the local bus stop on his way home, when the parade passed by where he was standing.
Several attendees who noticed him passing by began to jeer, harass and threaten the young man, who was dressed in a black hat and jacket, identifying him as a member of Israel's Haredi community.
Yeshiva World News reports that Itzik stresses he said nothing to provoke them, and clearly they targeted him because he was dressed as a chareidi. However, despite the provocation he remained silent and ignored them.