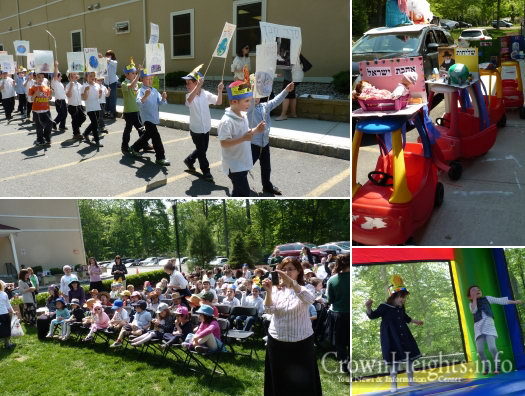 A fabulous day was had by the girls of Cheder Chabad of Monsey, who enjoyed a Lag Ba'omer Parade and carnival.
The program began with a rally led by Rabbi Ehrenreich, and the children recited the 12 Pesukim with a tremendous Chayus.
Rabbi Yossi Jacobson enhanced the girls by sharing a powerful story about the importance of every single Jew.
A juggling show by Keith Leaf followed and he had the children enthralled by his ability to juggle with fire.
A grand parade followed, complete with floats both large and small. Grades 5-8 made the creative and beautiful floats, which were displayed on cars that were driven by the teachers. The Preschool children made the most adorable floats using cozy coupes.
After lunch the classes took turns to enjoy the moon-bounces and slides.