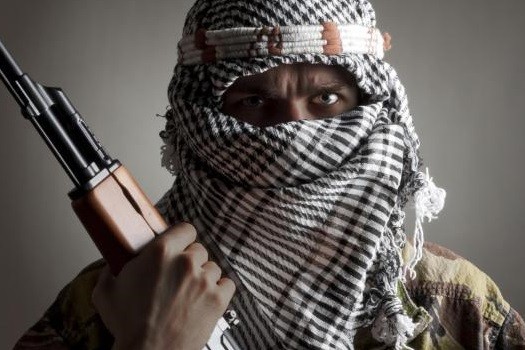 Illustration photo
Costume Sparks Terror Scare at Paris Chabad Shul
by Dovid Gold – VIN News
In a Purim gag gone horribly wrong, an unidentified 40-year-old Jewish man dressed up as an Arab, donned a red and white headscarf, and carried a Kalashnikov before bursting into a Chabad Lubavitch shul in Paris and shouting "Allahu Akbar" while still brandishing the weapon.
The man pulled off the tasteless stunt just two days after the terror attacks in Brussels. Though the shul was being guarded by soldiers, the man was still able to gain entry into the building, according to a report in the Mirror.
In an interview, the man told a Paris newspaper, "I wanted to lighten the mood. I think I made a big mistake. Purim is a special party where you can let go and drink. I had an Arab costume with a red and white headscarf and a Kalashnikov. Arriving at the synagogue, I told the soldiers that it was a fake. I laughed with them. I shouted Allah Akbar."
The man was released by authorities and will not face charges, but is still being called an "idiot" by locals.