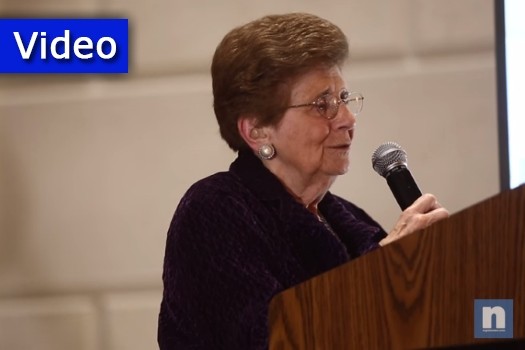 Last night, Rena Finder, one of the roughly 1,200 survivors rescued by Oskar Schindler, told her story to more than 400 people gathered at Chabad of Naples, FL.
When Rena Finder was a child, she and her family were sent to Krakow's crowded ghetto after the Nazis invaded Poland.
Three years later she was taken to the Auschwitz—Birkenau concentration and extermination camp, where millions of Jews were murdered during the Holocaust.
Finder survived it all.
"It's quite an honor to have so many people show up," said Finder, now 86.
She spoke about how, at 10 years old, she became an enemy of the state because of her religion. She talked about her family leaving their apartment in Krakow and moving to the ghetto with the few belongings they were allowed to take.