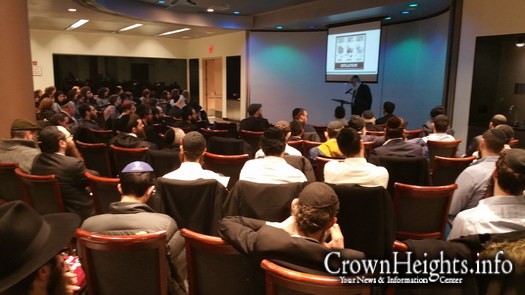 Crown Heights accountant and financial adviser Asher Lieblich recently published a book titled "The Gift of Wealth," whose theme is time-tested strategies to build, protect, and preserve wealth. He recently hosted a book-launch event and seminar, followed by a question-and-answer session, which was attended by 150 members of the community.
The seminar began with Dovid Lieblich giving an overview of the eight most important issues that effect a family. He touched on each one and why it's important, as well as other important things to consider.
Asher Lieblich then inspired to crowd with his experience and stories about the importance of saving and investing. He talked about why we invest, and how to save.
Chaya Abelsky then talked about how to take the ideas that were taught and bring them into action.
The talks were followed by an informative Q&A session with Asher Lieblich.