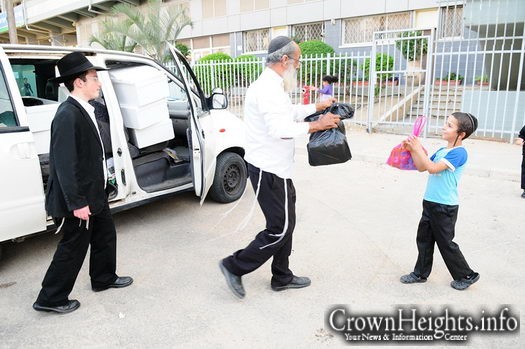 File photo: Colel Chabad volunteers in action.
The Claims Conference, an organization that administers compensation received from Germany for Holocaust survivors, has stopped funding a network of soup kitchens run by the Colel Chabad charity, generating a deficit that threatens to shut down the aid program.
The Israel director of Colel Chabad, Rabbi Mendy Blau, said the charity has had to halt some meal deliveries to Holocaust survivors and may have to close some of their soup kitchens in Ashdod, Ashkelon and elsewhere because of a NIS 500,000 deficit due to the funding shortfall.
The Conference, which has been funding 23 soup kitchens for the past 12 years to the tune of an annual NIS 1 million, halted its funding in July due to a dispute with the Welfare Ministry which validates the names of survivors to confirm their eligibility to patronize the soup kitchens.