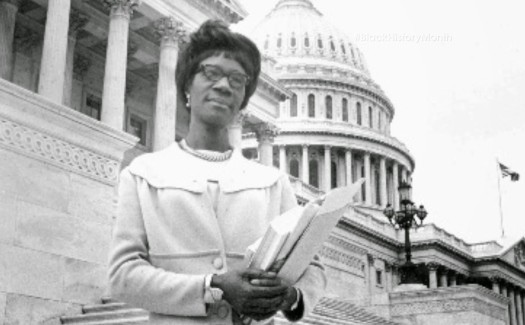 Video: How the Rebbe Helped Create Food Stamps
The late Shirley Chisholm was honored by President Barack Obama at the White House when she posthumously received a Presidential Medal of Freedom, the highest civilian honor in the United States. Chisholm made history in 1968 when she became the first female black American elected to Congress, representing New York's 12th District for seven terms. She also became the first major-party black candidate for president of the United States when she ran for the Democratic Party's nomination in 1972.
Chisholm was born in and represented the Crown Heights neighborhood of Brooklyn, N.Y., and soon after her election to Congress had a notable encounter with one of her most famous constituents—the Lubavitcher Rebbe, Rabbi Menachem M. Schneerson, of righteous memory.
Turning Disappointment into Food for the Hungry details how Chisholm would later credit this encounter with changing her outlook during a particularly difficult time in her long public career.
The outcome was highlighted by President Obama during the awards ceremony at the White House. The President pointed out that when first elected to Congress, Chisholm was assigned to the House Agricultural Committee—despite the fact that her district was in Brooklyn. "She made the most of her new role," said Obama, "helping to create the supplemental nutrition program that feeds poor mothers and their children. Shirley Chisholm's example transcends her life."
In an interview with Jewish Educational Media (JEM), A Tree Grows in Brooklyn, Dr. David Luchins recalls how Congresswoman Chisholm revealed at her retirement party in 1983 the identity of a most important mentor who suggested that she focus on using her position to help feed the poor.