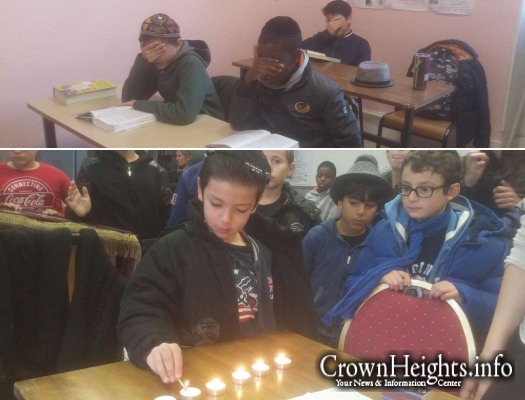 This morning was the first school-day following the horrific terrorist attacks in Paris Friday night that shocked France and the world. In the central city of Grenoble, Shliach Rabbi Yehia Lahiany reported that despite the omnipresent fear lingering over the country, not a single child was absent today at the Ohr Menachem Jewish Day School.
The students prayed and lit candles in memory of the victims.
"The students and teachers who came to school this morning showed that terrorism will never prevail over teaching the values of our Torah and the value of life ​​to our children, and that light always overcomes darkness," Rabbi Lahiany said.