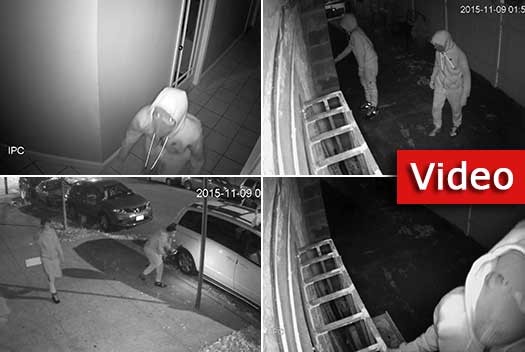 A pair of masked burglars broke into a shared office space in Crown Heights and stole over $20,000 worth of electronics.
Surveillance video reveals that at around 2:00am last week Monday, a pair of burglars broke into a shared office space on Albany Avenue in Crown Heights, Brooklyn, and made off with electronics valued at over $20,000.
Business owners arriving to work Monday morning discovered the burglary; a check of the surveillance cameras showed a pair of burglars, both Black males who appear to be in their teens or early 20s, entering and leaving the premises a number of times over the span of 30 minutes.
The offices are home to a number of small businesses, including some electronics distributors.
A review of the surveillance footage shows the burglars entering each of the offices before making off with a box and a number of bags full of goods, which one owner claimed is worth well over $20,000.
Police were called, a report was filed and detectives opened an investigation. A police forensics unit attempted to gather fingerprints, but it appears that the suspects used gloves.