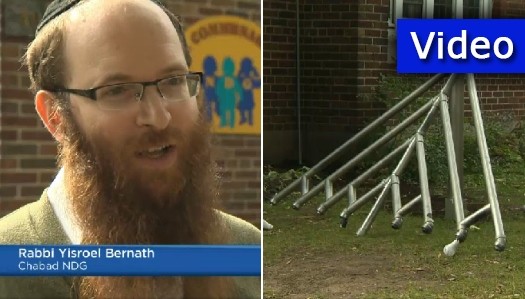 A Chabad synagogue in Notre-Dame-de-Grâce (NDG), Montreal, was apparently the victim of an act of vandalism this past Motzei Shabbos: someone knocked over the large menorah that stands outside the center.
The synagogue usually keeps the menorah lit from dusk to dawn, and it was in perfect working order after services on Saturday, reported The Global News.
Police are investigating the incident but so far, no arrests have been made.