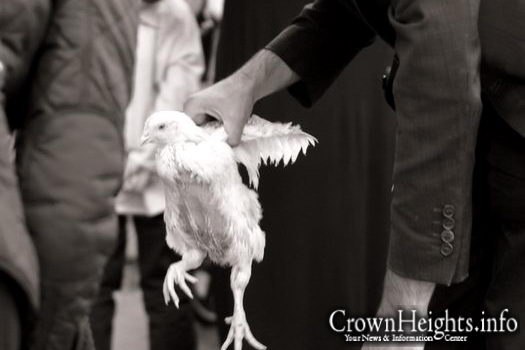 A Manhattan Supreme Court judge has delayed her ruling on a motion brought by animal rights activists attempting to disrupt the ancient Jewish custom of Kaparos ahead of the holiday of Yom Kippur.
Manhattan supreme court judge Debra James announced in front a packed courtroom filled with Jewish leaders, animal rights activists, and media personnel that she will be delaying her ruling until Monday, which coincides with the first day of Rosh Hashana.
Rabbi Shea Hecht, chairman of the Crown Heights-based NCFJE, which is a defendant in the case, told CrownHeighs.info that the judge's decision to give the ruling on Rosh Hashana gives the plaintiffs an unfair advantage with regards to the necessary steps for appeal which will have to be taken following any ruling. The judge nevertheless decided to deliver the ruling that day, despite the defendants' requests to push it off to Wednesday so that they could be in attendance.
Rabbi Hecht also told CrownHeights.info that the plaintiffs, a collection of radical vegan and animal-rights activist groups, are acting in bad faith in ways which do not concern the welfare of animals. As an example, he pointed to the timing of the lawsuit, which was intentionally filed after the NCFJE put through a non-refundable $50,000 order for chickens – in the hopes of causing massive financial loss to his organization.
"We know that they did this intentionally, because they had a full year to file the lawsuit," he pointed out. "They tried this last year but couldn't get an injunction before Yom Kippur. Instead of continuing with that lawsuit, they withdrew it – and then waited to refile it until after the order for chickens was placed this year, but with just enough time for a ruling to cause financial damage."