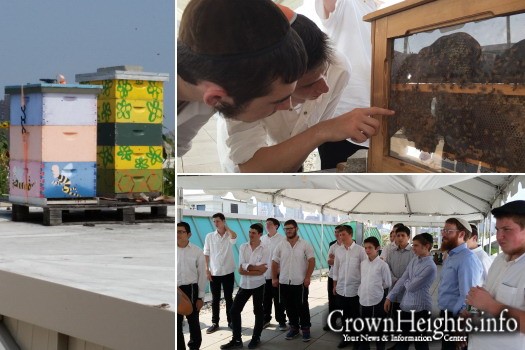 In preparation for Rosh Hashana and the start of a sweet new year, the talmidim of HaMesivta enjoyed learning all about honeybees and the honey making process – using all of their five senses.
​The group of bochurim, along with their Menahel, Rabbi Lieblich, and Magidei Shiurim, Rabbi Perlow and Rabbi Stroh, visited one of Brooklyn's few rooftop farms.
13 stories up above Brooklyn and overlooking the East River, the bochurim got a tour of the farm and got to experience the step-by-step process of where and how honey is made.
The trip was arranged by HaMesivta's newly appointed Program Director / Principal of Secular Studies, Rabbi Shmulie Hecht.