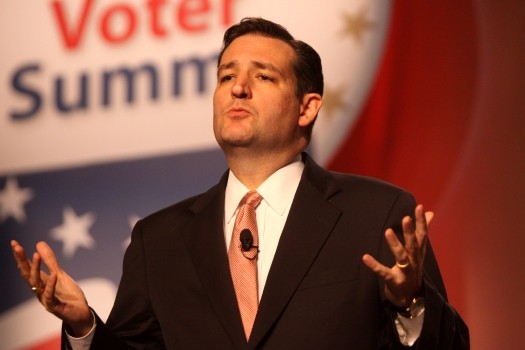 Ted Cruz Megadonor Identified as Lubavitcher Mogul
A Lubavitcher entrepreneur and Crown Heights native who built a used-cellphone business empire has emerged as the mysterious megadonor behind the presidential campaign of Senator Ted Cruz of Texas, reports the New York Times.
From the NY Times by Kitty Bannett:
Federal campaign finance reports identified the source of a $250,000 donation to the Stand for Principle PAC, a group backing Mr. Cruz, only as "V3 231 LLC."
But records tie the donation to Ben Nash, the chief executive of PCS Wireless, and a spokesman acknowledged that Mr. Nash was behind the donation.
The spokesman, Robert Barletta, said in the statement that "V3 231 LLC, of which Ben Nash is a member of the ownership group, donated $250,000 to Stand for Principle" in January. "The donation was transparent and fully within federal campaign finance laws," Mr. Barletta said. "Senator Cruz has been a strong supporter of Jewish issues, and this was the basis for the donation."
Mr. Nash, a former Yeshiva student, co-founded PCS Wireless in 2001 as a teenager and built it into a major global distributor of new and used phones and mobile devices.