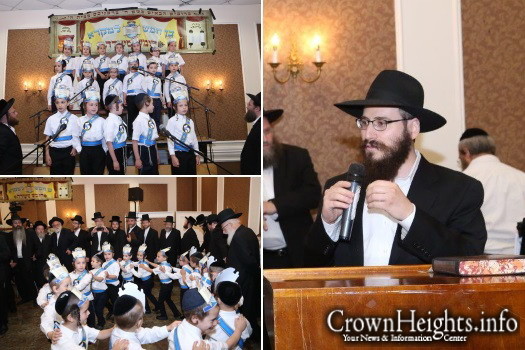 The young students of Cheder Gan Yisroel in Boro Park, directed by Shliach Rabbi Aron Ginsberg, celebrated their 'Mesibas Chumash' yesterday, with the presence of their parents, teachers and local Rabbonim.
The students sang a song about their love for the Torah, after which the crowd heard a inspirational messages and words of Torah from several speakers.
Each boy was gifted with a brand new Chumash to call his own.
The event concluded with joyous singing and dancing.
Photos courtesy of JDN