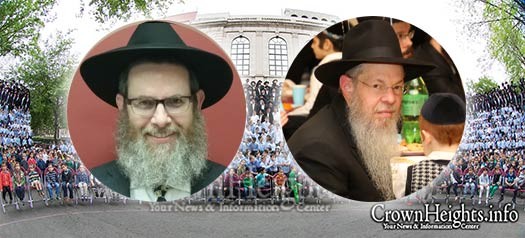 Oholei Torah's Longtime Dean to Retire
A number of big changes are coming to Oholei Torah, beginning with the elementary division's longtime dean, Rabbi Hershel Lustig, retiring at the end of the year. Rabbi Sholom Goldstein, the 7th and 8th grades' principal, will be stepping down as well.
Parents received this news today in an email from Rabbi Joseph Rosenfled, updating them about the appointment of a new principal, Rabbi Michoel Druin, who was hired to be the interim dean and principal for the 7th and 8th grades. He replaces Rabbi Sholom Goldstein, who was hired in 2010 amid restructuring in the entire elementary divisions.
According to Rabbi Rosenfeld's email, the new school board indicated at the beginning of the new school year that this would be Rabbi Lustig's last year as dean of Oholei Torah. "Rabbi Lustig has seen tremendous growth in the Elementary Division and the thousands of talmidim that were educated under his term is a testament to his care and wisdom," he wrote.
The email further says: "after an ongoing search for a replacement, the Board of Directors has hired Rabbi Michoel Druin. Rabbi Druin will be the Principal of the 7th and 8th grade mechina division, to replace Rabbi Sholom Goldstein, who will be taking a position in the administrative offices. In addition, Rabbi Druin will take the position of Interim Dean for the next two years.
"Rabbi Druin comes with decades of experience, successfully and professionally running large schools in South Africa, Florida and New York, with many divisions and a large, diverse staff body. As a Shliach, Rabbi Druin is committed to the goals and aspirations of Oholei Torah through the many directives given to Oholei Torah from the Rebbe."