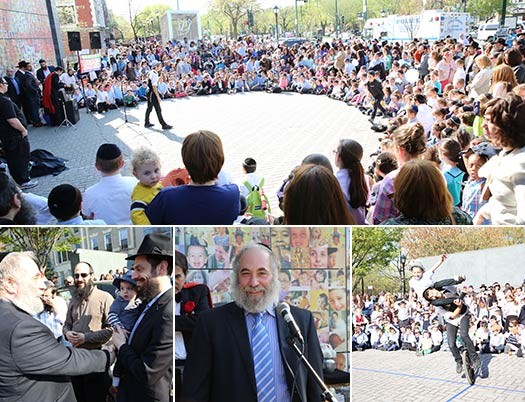 Photos: 100's Attend Raitport Assembly Event
Hundreds of Crown Heightsers turned out for Mendy Raitport's "Rally for Assembly", featuring entertainment for children including the French Twins and Benjilini.
Raitport is vying for the 43rd Assembly District seat in a special election that is taking place on Tuesday, May 5th.
Elections take place on Tuesday, May 5th, and poll sites open as early as 6:00am and close as late s 9:00pm. Click Here to search for your poll site and voting times.