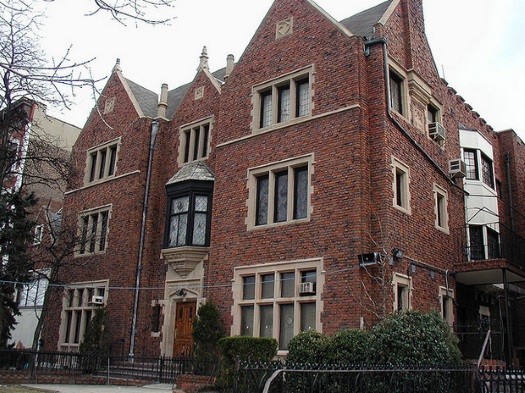 Brooklyn Borough President Eric Adams declared April as "Brooklyn Landmarks Month" to honor its 21 historic districts, two interior landmarks and roughly 100 individual landmarks — from the Grand Army Plaza to the Williamsburg Savings Bank to Coney Island's Wonder Wheel.
But neighborhoods often have their own pieces of history and community pride, so DNAinfo took the celebration a step further — collecting six unofficial community landmarks that may not be as well-known.
One of the six 'landmarks' will be quite familiar to the Crown Heights Jewish community: 770 Eastern Parkway.
From DNAinfo:
Known simply as "770" to many in the neighborhood, this modest brick building on Eastern Parkway has served as the spiritual and physical center of the Chabad-Lubavitch Jewish community for decades.
Once used as a workplace by the Grand Lubavitcher Rebbe, Menachem Schneerson, the synagogue is used for public prayer and as a study hub for yeshiva students. The building is so important to Lubavitchers, architectural replicas of 770 have popped up in many of the group's international outposts, including Melbourne, Australia, Milan, Italy and Buenos Aires, Argentina.