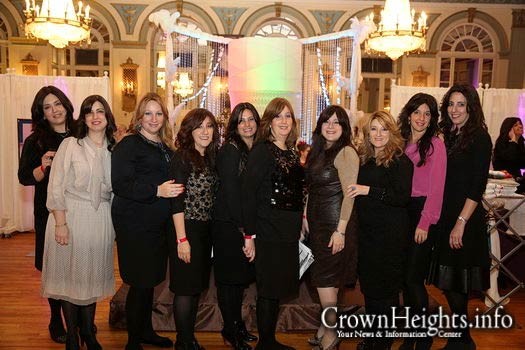 Members of the PTA posing for a picture at one of their annual auction benefits. Photo: Rivka Lifshitz.
Oholei Torah melmadim, morahs and staff received a most generous show of appreciation just before Yom Tov. The vibrant leaders of the Oholei Torah PTA understand the hard word and dedication put in by the teachers and choose to show that appreciation.
The monetary gift, coming right before Pesach, was a most welcome surprise, but also, and even more so, showed that melamdim that they are important, and the work they do is appreciated. And as the PTA understands, when the melamdim and staff are happy, it directly benefits the talmidim, and that is the ultimate goal of the PTA.
Rabbi Joseph Rosenfeld, the schools executive director, said, he has no words of thanks to the energy and astonishing results the PTA have brought to Oholei Torah, and their devotion has most positive effects on all aspects of the moisad.