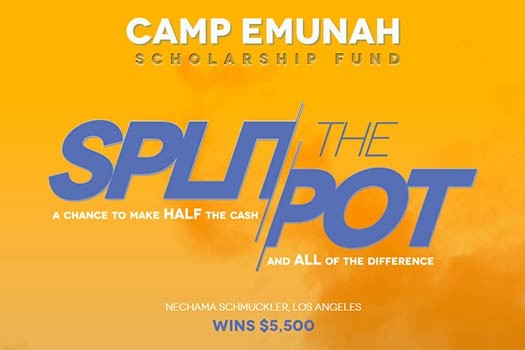 Camp Emunah Announces Split the Pot Winner
The winner of Camp Emunah's annual Split the Pot Raffle has been announced. The lucky winner will receive $5,500 in cash.
The proceeds of the raffle will benefit the Camp Emunah Scholarship Fund, enabling children from lower income families to attend the camp and have the summer of their lives.
The winner of Split the Pot-5775 is:
Nechama Scmuckler of Los Angeles, California!