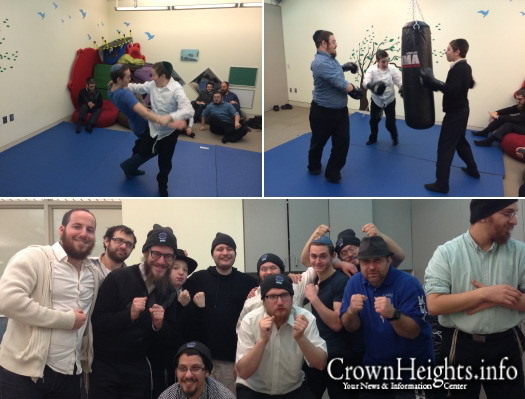 The Boys Division of the Friendship Circle of Brooklyn recently completed a four part MMA (Mixed Martial Arts) class.
Getting together bi weekly, the boys got blow off steam, stretch and learn some basic moves from Shihan Raanan Zarko, an expert in the field and veteran FC instructor.
Under the direction of coordinator Binyomin Lerner, the boys could not get enough, and enjoyed coming together, spending quality time with each other in a fun and relaxed atmosphere.
Rabbi Berel Majesky, director of the Friendship Circle, said "seeing some of these guys come out, not being embarrassed to show of moves they learned, is what made this program so nice!"
Special thanks to Mr. Eli Wienstock and Family for sponsoring this program.