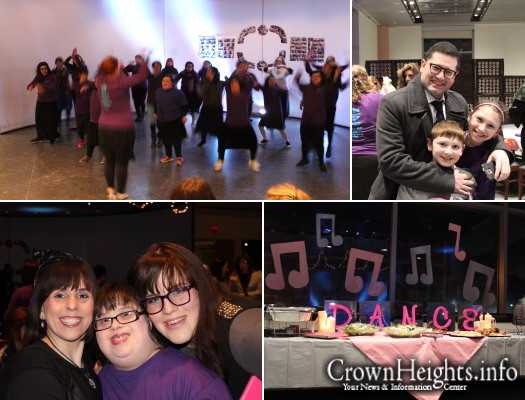 The Friendship Circle of Brooklyn's hosted its 2nd Annual ZUMBA Recital this past weekend.
Following the tremendous success of our first season of programs for young ladies with special needs, The Friendship Circle brought back this trendy dance and aerobic class, the two and a half month program made a rather boring and long Motzei Shabbos into the highlight of the week.
Hosted weekly at the HASC building in Boro Park, and bringing together girls from across Brooklyn, the ZUMBA program is the brainchild of Mr. Zevi Friedman of Flatbush, and who together with his children organized the venue, volunteers and instructors for the weekly program.
The Recital had mothers, grandmothers and sisters in awe, as they watched the girls literately come out of their shells and perform proudly in front of the crowd.
Rabbi Berel Majesky thanked the Friedmans, and presented a small token of appreciation for their dedication for the Friendship Circle. Program coordinator Mushki Tenenbaum handed out gifts to the volunteers.
The Teens & Twenties Division is headed by: Mushky Borisute, Mushki Tenenbaum, Mimi, Esther and Racheli Friedman.