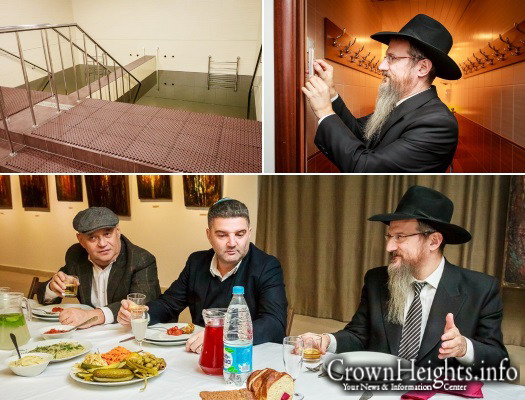 Amid much joyous celebration, a new Mikvah was dedicated in Moscow, which will be used by the students of the local Mesivta.
The new Mikvah's Mezuzah was affixed by the chief rabbi of Russia, Rabbi Berel Lazar.
The Moscow Mesivta, which was founded 15 years ago, has educated hundreds of young Jewish men, many of whom graduated to serve on as rabbis and Shluchim in various cities across the former USSR and around the world.