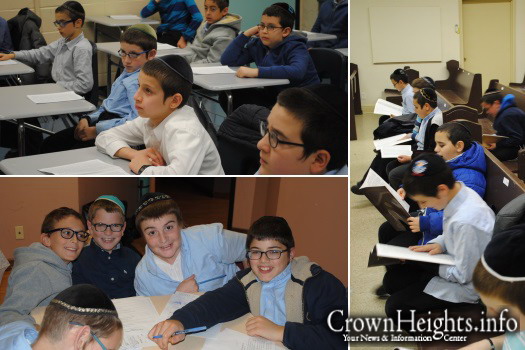 This past week, hundreds of Crown Heights boys from grades 5 through 8 voluntarily got together from 7:00 to 8:00 PM for an extra hour of Torah Study.
Aside for the great Mitzvah of studyting Torah at night, all the boys who attend regularly will receive a personalized ID card, entitling them to special discounts in participating Crown Heights stores.
They will also be eligible for exciting rewards and seforim coupons.