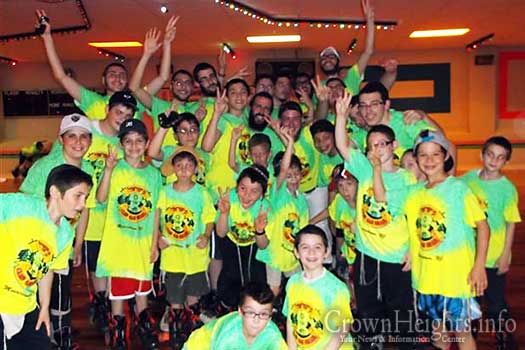 Campers and staff pose for a group photo during a trip in summer 2013. Archive Photo.
Less than two weeks before it was set to begin, Camp Gan Israel of Morristown, NJ, one the largest Chabad day camps in North America, sent out a notice to all its staff and campers that they will not be opening this summer due to insurmountable budget constraints.
The camp was set to begin on June 23rd, and this sudden announcement leaves many counselors, campers and their parents scrambling to make alternative plans for the summer.
The camp's administration explained in a letter that budget constraints were simply too severe to overcome, and they had no choice but to close their doors.
"Over the past few months, the Gan Israel Day Camp administration has worked tirelessly in an attempt to put together a great summer for your children. Unfortunately, due to a decrease in enrollment in many area day camps, including ours, along with a substantial increase in requests for scholarship grants, we are unable to provide the funding needed to keep Gan Israel running for this summer," the letter says.
"While we understand that this is very late notice, rest assured that we have spent the elapsed time attempting to overcome these problems and find solutions. Unfortunately, the challenge proved insurmountable. The college will be issuing full refunds within the next seven days to any parents who have already made their deposits, cleared or in processing."
The letter concludes with the hope that they will be able to "offer a financially secure Gan Israel in the years to come."
Earlier this year, the camp announced the retirement of its longtime director Rabbi Mendy Solomon, whose position was to be filled by Rabbi Mendy Dubov, Shliach to Sparta, NJ.