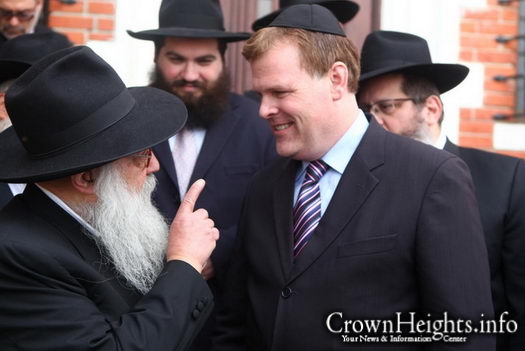 On a visit to Israel, Canadian Foreign Minister John Baird told an audience of 350 at the Yad Vashem Holocaust Museum that "Israel has no greater friend in the world than Canada." He then surprised them by saying "Canada does not stand behind Israel… ." After a slight pause he continued: "Canada stands shoulder-to-shoulder with Israel" in any threats and challenges it may face. He was met with warm applause.

Mr. Baird then said he had "a confession" to make. "I am not Jewish," he said. "But I have a rabbi." He then proceeded to introduce Chaim Mendelsohn, director of public affairs of the Canadian Federation of Chabad Lubavitch, whom, he said, was accompanying the Minister on his visit to Israel.
Indeed, Tuesday afternoon, Mr. Baird visited Kfar Chabad, headquarters of the Chabad movement in Israel and home to 8000 people. While there, he heard from Israeli victims of terror attacks supported by the Chabad Terror Victims Project.